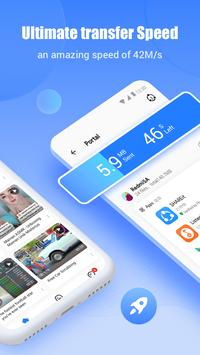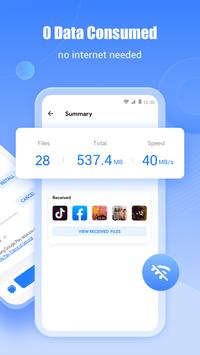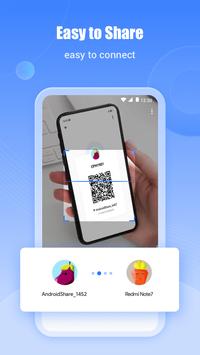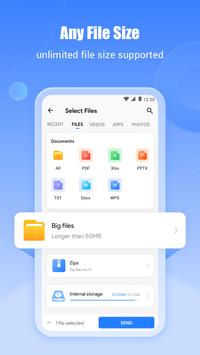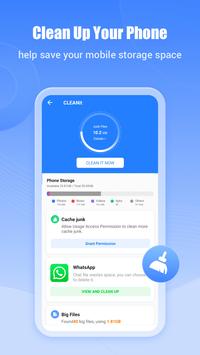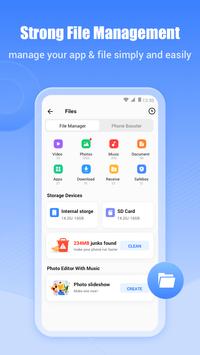 The description of SHAREit App
Download SHAREit apk for Android. SHAREit is #1 file sharing and transfer app that supports cross-platform and all types of files.
– Share files and data offline. Transfer files without corruption.
– Transfer apps, photos, movies, music and many other formats of data across different devices easily.
– Clean up your phone and free up more space with simple one click.
– Manage your files by exploring, modifying, moving or deleting files in one place.
🔥 Why is SHAREit the #1 file sharing & data transfer app that you must have?🚀 Fastest File Sharing & App Sharing in the World, without the Internet200 times faster than Bluetooth, the highest speed goes up to 42M/s. Share files without any data consumption, Transfer files without any quality loss. Experience the best data-free file transferring and sharing app. Choice of 2 billion+ users.👍 Powerful Cross-Platform Transferring, Supporting All Types of Files.Free data file and app transfer application. Phone Clone – All Data Content Transfer from Old Device to New Mobile- Android to Android & iOS(OPPO/Vivo/Samsung/Xiaomi/Redmi/iPhone/Realme/Asus/ADVAN/LENOVO/HUAWEI/Sony/Haier/MITO/Meizu/Hisense/itel/ZTE/mobicel). Send large files without limitation. Transfer apps, games, photos, movies, videos, music, wallpapers, GIFs, and so on with ease.🗂️ Your File Manager that is Easy to UseEasy to view, move or delete files to manage storage on your device, find how many files & apps you have on your phone at a glance. Easily manage files – Easy and powerful -file explorer✨ Just One Click to Booster for Your PhoneFile Cleaner-Clean up your phone, find files fast & share files offline. Clean app cache and junk files. With our professional cleaner, free up so much space from your device without worrying about deleting the wrong files.📀 Infinite HD & Selective Online VideosContinuously updated online videos, find wonderful high quality videos here full of fun and enjoy the app with excitement.🎶 Elegant Music Player-Audio PlayerOne of the most gorgeous and powerful music players. Guide you easily to find all the music on your phone. The perfect equalizer for your best experience🔒 Do Best to Protect Your Privacy & Data SecurityYour privacy and data security will be protected in the best way. We ensure you enjoy your highly secure trip with our cutting-edge technology.💡 Note: SHAREit will not access permissions that are irrelevant to our functionality.By accessing Location, SHAREit can help to discover nearby users. Plus, it is required by the Android system to access this permission.By accessing Bluetooth Connection, SHAREit can discover nearby users more quickly so as to connect with Sender/Receiver more efficiently.【LIKE US and STAY CONNECTED】△ Facebook https://facebook.com/bestSHAREit△ Twitter https://twitter.com/Global_SHAREit△ Instagram https://instagram.com/bestSHAREit❤️ Come to use SHAREit sharing file now! You will find it\'s really a super useful file transfer & app share tool! If you like it, tell your friends and SHARE it! ❤️
Download
Click here download